MISSHA VITA C PLUS SPOT CORRECTING & FIRMING AMPOULE

▶ Country of origin:South Korea

▶ Contents:30ml / 1.01 fl.oz.

▶ Product description

: Wrinkle improvement & whitening double functional cosmetics

: Using

99% purity of

Vitamin C from United Kingdom.

: Vita C liposome stabilized with a phospholipid structure delivers the active ingredient effectively to the skin
for excellent absorption.

: Skin protection of collagen, fullerene, vitamin E and moisturizing care of ceramide and hyaluronic acid,
Synergies with vitamin C are different.

: In addition to the skin-friendly ingredients, you can also use on sensitive skin gently.

▶ TEXTURE

: A microcapsule ampoule formulation that shows yellow capsules when exposed to light.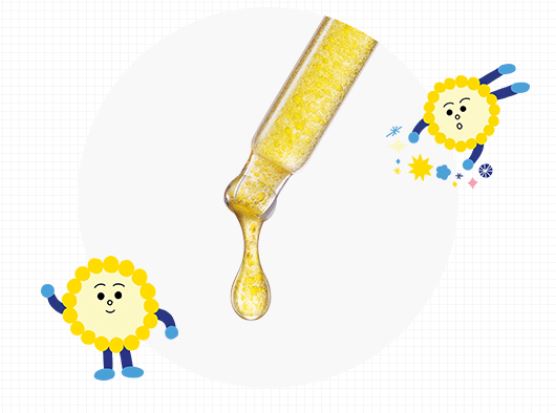 ▶ Effects for 4 weeks usage
: Reduced skin melanin level: 38.18% improved





: Skin Density Improvement: 6.99% Increased

▶ How to use


1. After washing your face, take an appropriate amount at the step of using ampoule.

2. Spread along the skin texture in order of cheek-> forehead-> chin (neck).

3. Massage and spread as if pulling up from the inside to the outside around the eyes, mouth, and chin C zone
where blemishes and elasticity are concerned.

* Precautions for storage and handling

-The material's unique color may fade over time, but there is no problem with the product.
-Store at room temperature or refrigerated to avoid exposure to sunlight.