LANEIGExMaison Kitsuné NEO CUSHION MATTE
▶ Manufacturing company : AMOREPACIFIC Co., Ltd.
▶ Place of origin:South Korea

▶ Volume : 15g +15g (Refill )+OPTION

▶ Product Description

: It is a cushion with good coverage that maintains a perfect but powerful makeup all day with a single touch.

: It contains a cover powder that is about 2 times thinner than the previous one, so you can feel the ultra-light use on the skin.

: A cushion with good coverage that can complete flawless skin with a perfect cover that contains an adhesive and matte formulation.

: 24 hours of covering power and sweat, sebum proof function are applied to keep your makeup soft throughout the day.

: It strongly covers the skin redness, yellowness, and pores to maintain perfect skin expression throughout the day.


▶ COLOR




▶Befor&After


▶ OPTION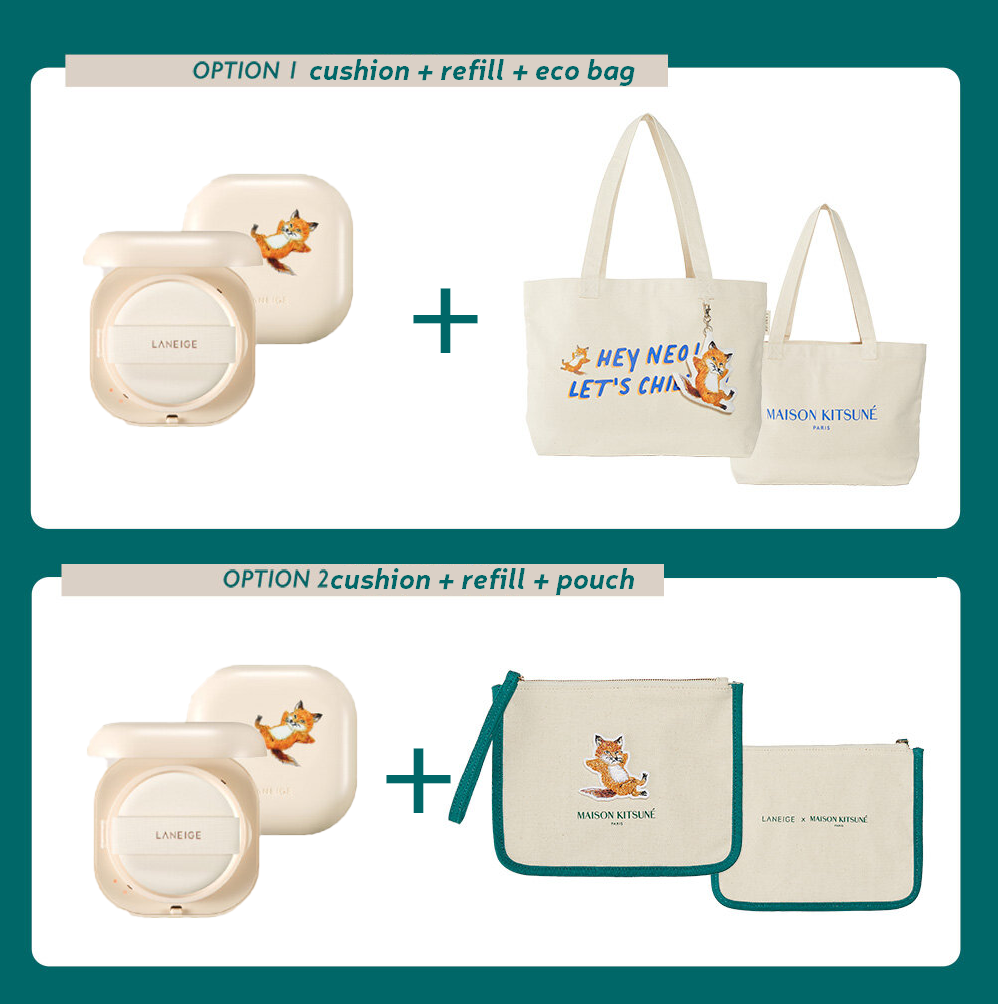 ▶ How to use

1. Grab the refill and turn it counterclockwise.

2. Remove the existing refill by lifting the refill up.

3. Insert the new refill into the marked groove and turn clockwise to complete refill!
*Please understand that the product will be shipped after inspection to check for defects.​