Bio HEAL boH Probiodem Lifting Ampoule
▶ Place of origin:South Korea

▶ Volume : Ampoule 50ml / 1.69 fl.oz. + 7ml / 0.23 fl.oz. + 7ml / 0.23 fl.oz.

▶ Product Description
: By adding 12 types of probiotics and peptides, it maintains a firm skin structure.
: It helps to alleviate various signs of aging such as dry skin, sagging pores, and pigmentation, creating a healthy
and elastic skin environment.
: It provides elasticity care effects such as skin (eye area) wrinkles, glow, volume, moisturizing, and lifting.
▶ TEXTURE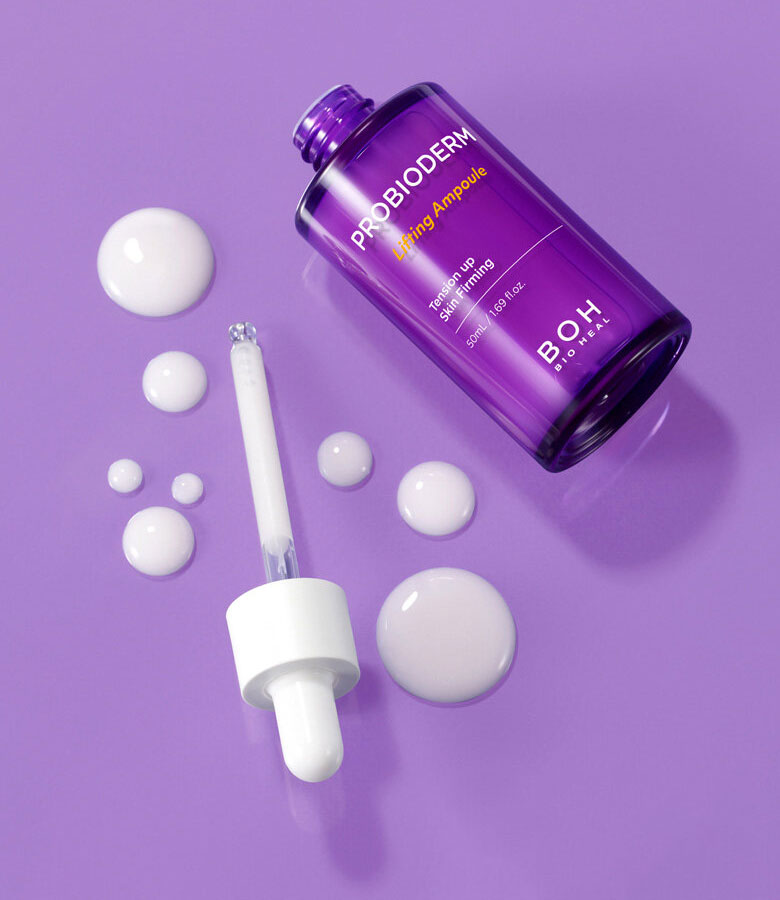 : Moist and shiny highly concentrated ampoule formulation

▶ How to use

: Every morning and evening, after using the emulsion, take an appropriate amount of the contents, spread it
gently along the skin texture, and tap it lightly for absorption.