THE SAEM (City Breeze Collection) Nail Wear
▶ Place of origin:South Korea

▶ Volume : 7ml / 0.23 fl.oz.

▶ Product Description
: It creates a romantic and calm mood with deep & mute colors that capture the cool but atmospheric
: With a translucent syrup color that reflects the nails, it creates various nail looks from gradation to
full
nail
by applying it several times.
: Micro color particles adhere tightly to the nail and maintain vivid color for a long time.
▶ COLOR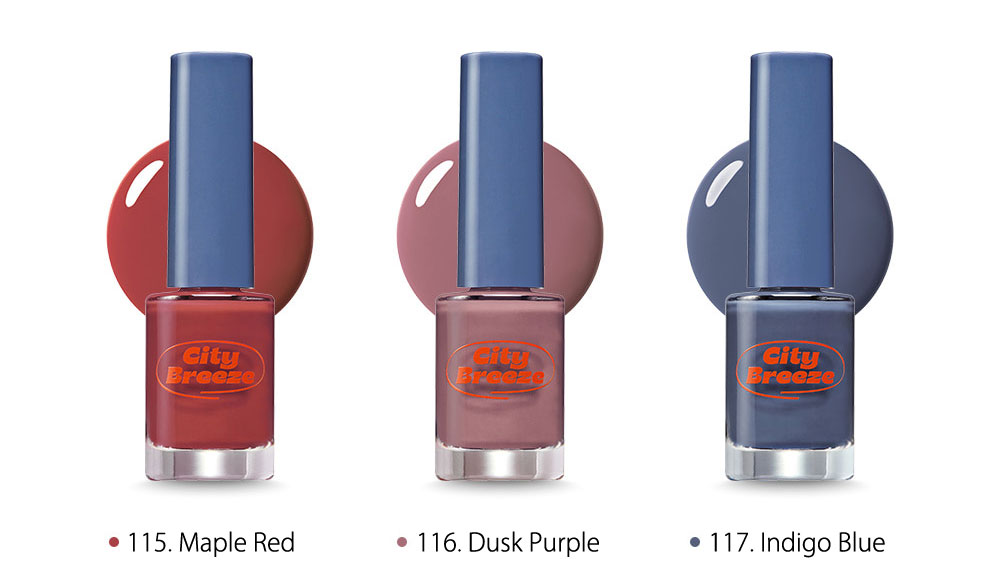 ▶ How to use
: After adjusting the contents so that an appropriate amount can be applied, press the brush in close
contact and spread it out as if pushing it up.