It sticks to your skin as if you're smudging it
a cushion that gives off a natural shine and cover
Light Glow Cushion
Refill
SPF26 PA++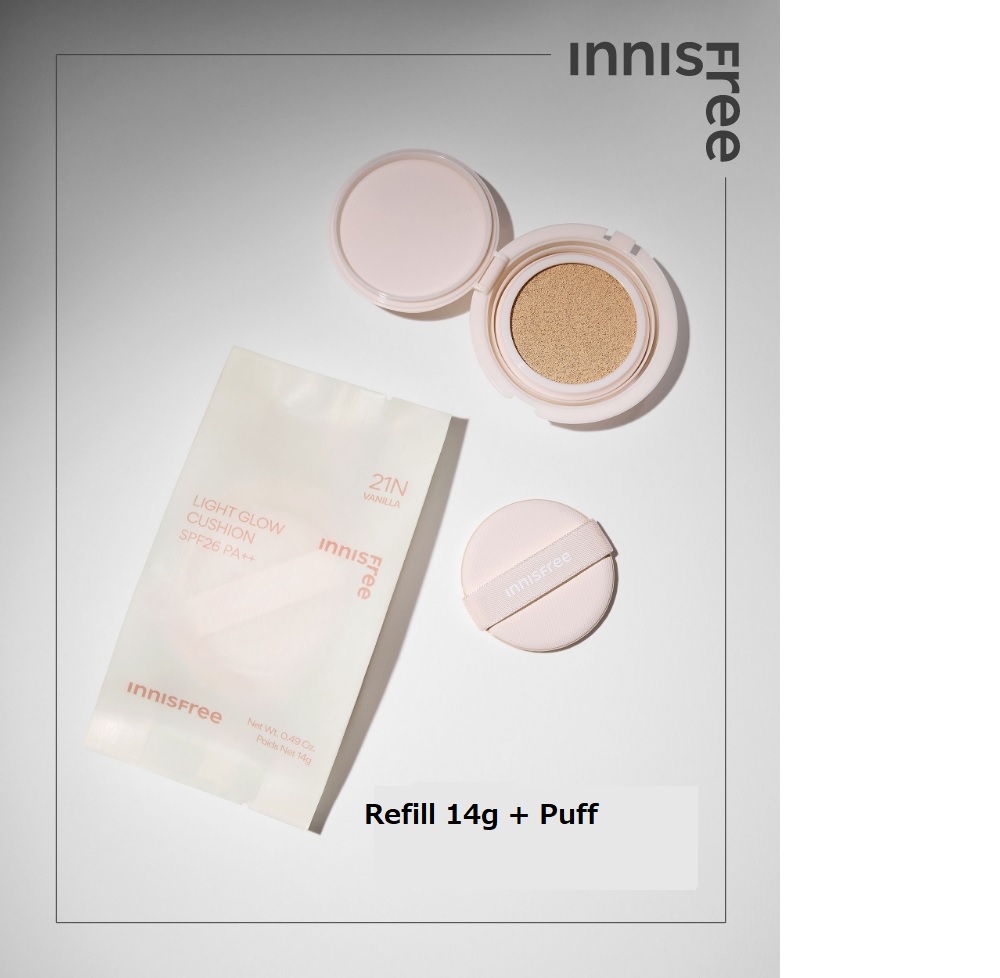 When you want a healthy skin expression with a natural gloss cover, it adheres comfortably to your skin enough to forget to apply it.
with a thin layer of adhesion
delicately accumulation of coverage
As soon as you apply the light fitting formula, it's light
It sticks to your skin, so it's not sticky
It expresses the natural glow that seems to be my skin.
Feel comfortable every day Fit
The lightweight but moisturizing & adhesive compote glow texture allows for a moist skin expression with a comfortable use without pulling.
A comfortable daily cushion
It's a product that doesn't add 10 kinds.
This is a comfortable daily cushion that can be used every day with an inorganic car formula.
[10 no added]
Animal ingredients, mineral oils, talc, tar pigments
polyacrylamide, imidazolidinylurea,
Triethanolamine, PG, Gluten, PTFE
.
# 21N vanilla # 23N ginger
Bright and lively creamy skin
healthy beige skin
BETTER FOR US AND EARTH
Recycled plastic containers
Recycled raw materials made by reprocessing discarded plastic were applied to the container.
Soybean oil ink
Using FSC Print Paper
Instead of volatile ink, the ink containing soy oil was used. Using FSC certified paper certified by the Korea Forest Service
Efforts are made to ensure that forest ecosystems are managed.