LILYBYRED am 9 to pm 9 Survival Color Cara
▶ Manufacturing Company : LILYBYRED
▶ Place of origin : South Korea
▶ Volume : 6g
▶ Main ingredients   
: Isododecane, Polyethylene, Beeswax, Silica, Nylon-6
▶ Product Description
: The lightweight like micro airball coating system formula and 3-ROLL-MILL formula
which makes color powder mix evenly with strong fixing power keeps your eyelashes from sagging over time.

: Water 0%, innovative waterless formula makes multi-proof film which is resistant to water, sweat, and sebum!
▶ TEST
1. Curling effect
2. Long lash effect
3. Waterproof effect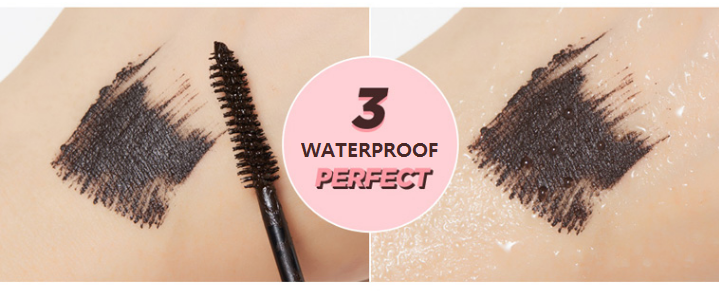 ▶ Swatch
▶ Color
01. Choco Brown
Delicate and natural chocolate brown
02. Rosy Brown
Brown and rose pink blended pink brown
03. Ginger Brown
Unique and deep Orange Brown
04. Mocha Brown
Deep red dark brown
05. Black Brown
Brown black brown with intense black blending 2%
▶ How to use
1) Apply the mascara from the roots of the lashes in a zigzag motion.




2) Hold the brush upright and reapply to ensure that each strand of the upper, lower and shorter lashes is evenly coated.




3) Apply on the lower lashes for a well-defined eye makeup.