3CE PLUMPING LIPS
▶ Place of origin:South Korea
▶ Internal capacity:2.2g /0.07 oz.
▶ Description of item

1. Softly Melting Jelly-like Texture
Softly melts once touched on lips with dense finish to give you glossier effect than lip gloss
Actcing out long-lasting make-up for full and shinier lips
2. Moist and nutritious lip care
Organic Bobob, Avocado, Argan oil, Calendual oil, Coconut oil, etc. are all in one
To make dry lips moist and nutritious and for long-lasting lip care
3. Formula of Glossy+DUO Plumping = Voluminous Plumping Lips
Composition of Menthyl lactate and Volufiline maximizes the effect of light and gives instantaneous impact of resilient and full lips
1. #CLEAR : Magical color slightly blurred with a drop of ivory organizes the color sense for brighter tone
2. #PINK : Combination of pink and yellow gives wearable color for all
3. #CORAL : Imaginary Color of Peach itself as if ripe apricot is on lips
4. #ROSY : Beige Rosy that arouses feminine image
5.#RED : Red of resilient and moist lips from baby
▶ Swatch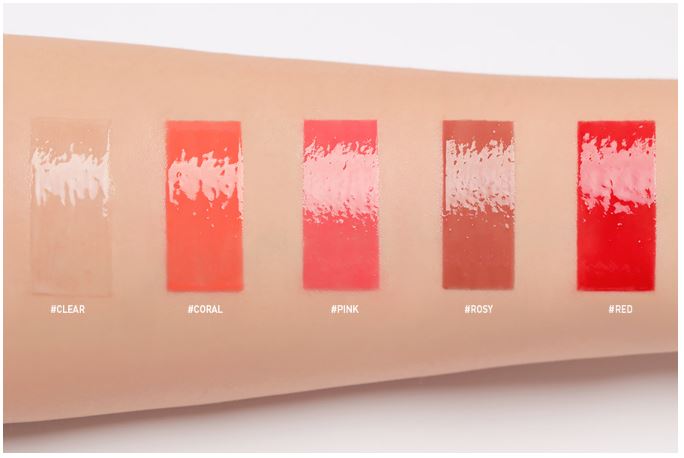 ▶ Color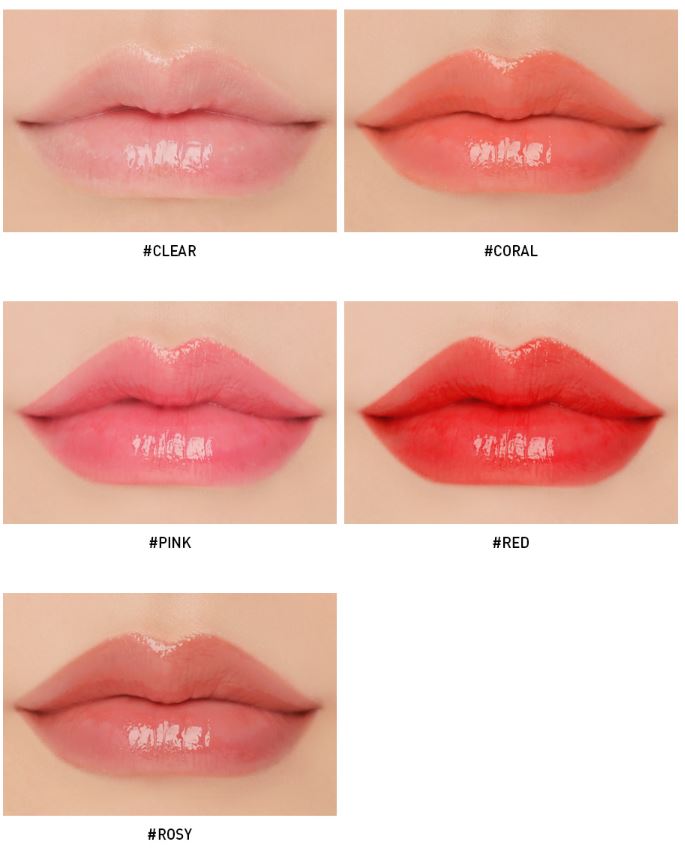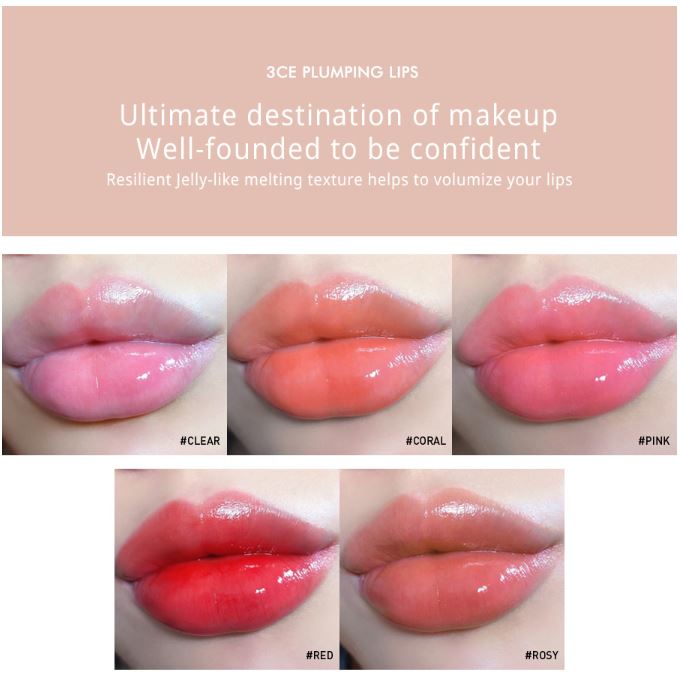 ▶ Before & After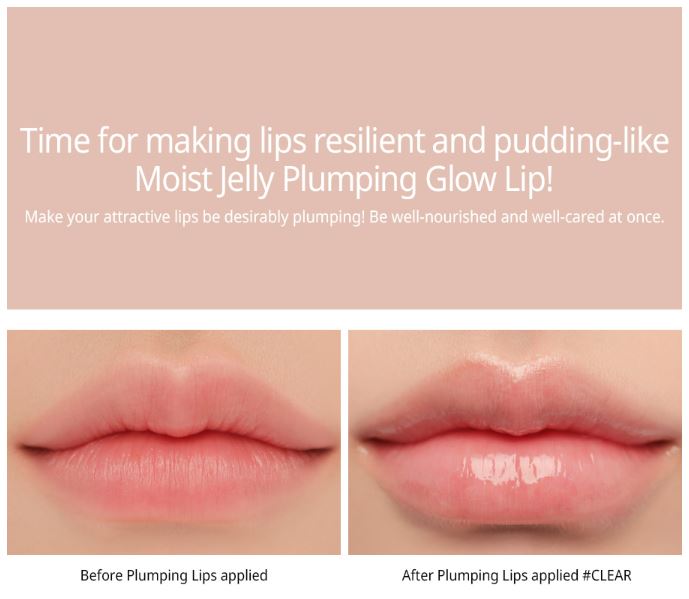 ▶ How to use
: Apply it from the inside of the lips to the outside as it naturally fills along the lip line.