MISSHA GLITTER PRISM

▶ Country of origin:South Korea

▶ Contents:2g/0.07 oz.

▶ Product description

: Eye-catching Glitter Shadow with hand-carved jewel-like Granule Glitter

: 20% higher than conventional glitter content

: It contains elastic silicone gel that gives a cushioning feel and provides a smooth fit for high eyelid curvatures.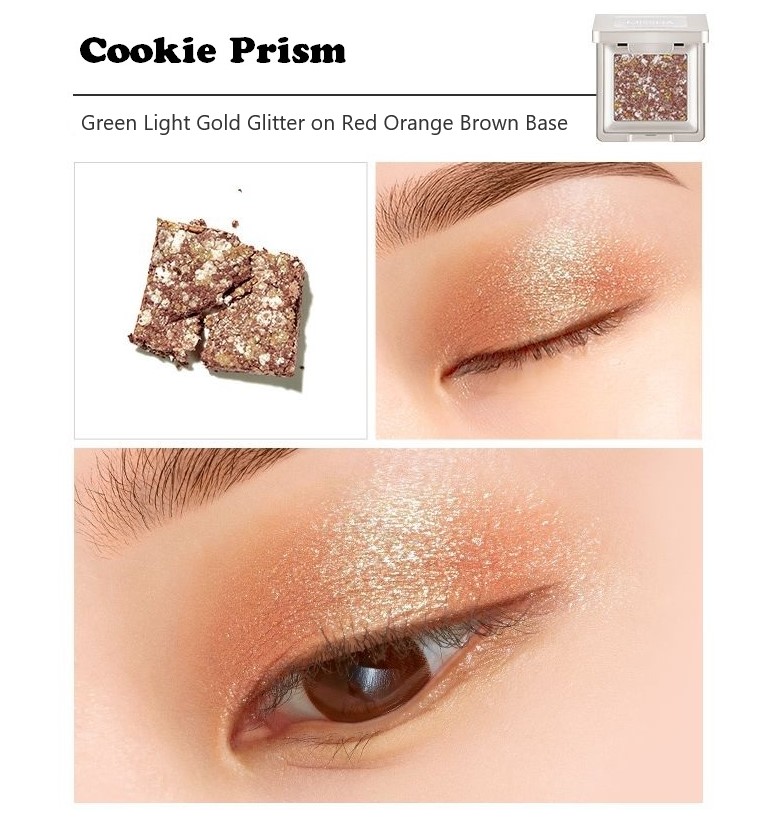 ▶ How to use


1. It is a cushiony formulation that best expresses the pearly feeling when applied with a finger.

2. Tap under the eyes with tip brush.

Tip) Remove oil from the eye area with a tissue or powder before using the tip for even longer shadow lasting.
※Notice : It contains a lot of high-refractive index oil for the high adhesion of glitter,
so the formulation is rather soft. Please press with moderate pressure.