MISSHA Super Aqua Ultra Hyalron Peeling Gel


▶ Manufacturer : MISSHA

▶ Country of origin:South Korea

▶ Contents:100ml / 3.38 fl.oz.

▶ Product description

: Brightening Complex & naturally derived cellulose remove old wastes and dead skins, and care for smooth and clear skin.

: Moisture combined with 10 different hyaluronic acid molecules of various sizes keeps you moisturized even after peeling.

: In addition to the skin-friendly ingredients, even gentle skin can be used gently.

* What is hyaluronic acid?

: A moisturizing factor that is one of the polysaccharides, a skin component that draws moisture more than
1000 times its own weight and gives a deep moisturizing effect.

▶ How to use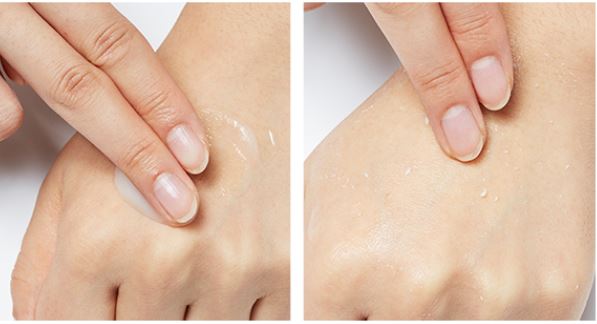 1. After cleansing, wipe off the moisture on the face and apply the appropriate amount to the palm of the face.

2. Gently massage the dead skin and waste until it is pushed out, then rinse with lukewarm water.